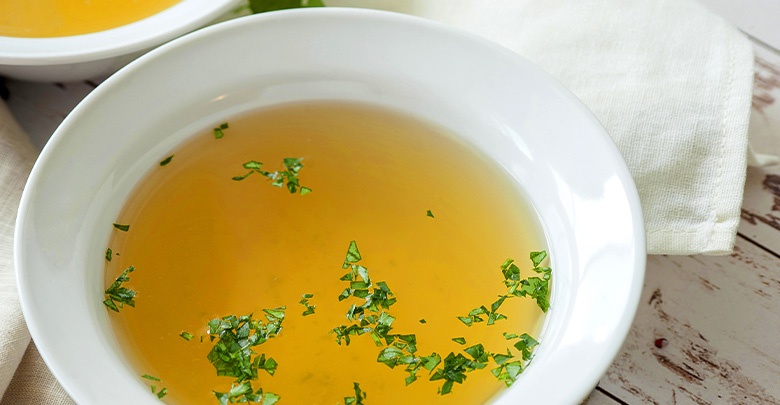 Nutritionists recommend that you drink this wholesome broth to gain from the various health benefits.
USE the OMH exclusive code "HEALTH15" to Save 15%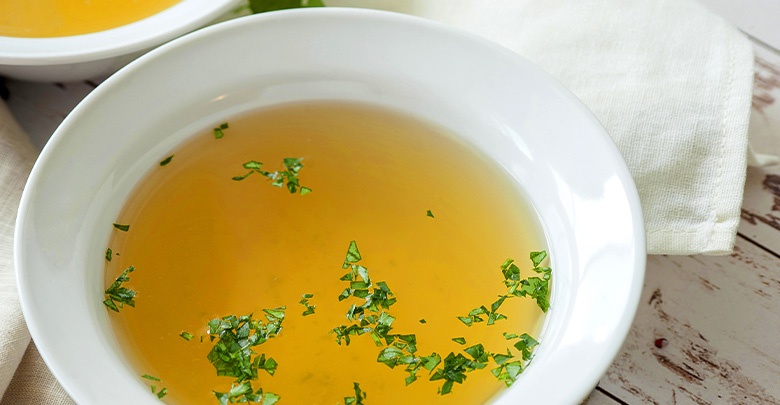 Miraculous Bone Broth
Ingredients
1

gallon

of water

1

ounce

of vinegar

3-4

pounds

of bone

beef, chicken, pork or fish bones
Instructions
Boil the ingredients together then reduce to a simmer for 10–24 hours before letting it cool.

Strain through a cheesecloth and pour into smaller containers for storage.

You can add salt, vegetables like leek, onion, carrots, and celeriac, etc. or spices such as parsley or sage to give the broth more flavor.

We recommend to use smaller containers and freeze them so you can store the bone broth for weeks.
Notes
Read about the many health benefits of bone broth for patients with osteoarthritis in our article here